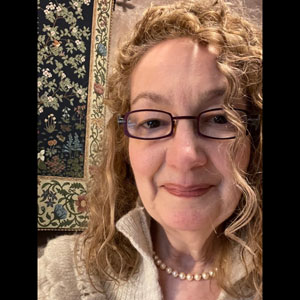 Kathleen Madden has been president of FAR since November 2016 and also serves as FAR's Corresponding Secretary. Although the tragic loss of her son to Alcohol Use Disorder (AUD) at the young age of 31, has been the tragic impetus for becoming active in FAR, she is hopeful now that FAR has recently awarded grants to 2 major university bio-med programs, that these programs which consist of translational research, will begin to forge fundamental changes in reception and treatment protocols for patients presenting with this cunning disease. She is honored to chair the FAR Board of Directors.
A graduate of the University of Illinois-Chicago, with a master's degree in Education from Northeastern Illinois University, Kathleen is a National Board Certified Teacher who has been an educator in the Chicago Public Schools for over 30 years. She is a member of the Council for Exceptional Children and several civic groups. She is the mother of four wonderful children and proud grandmother to one. Her 3 daughters work with FAR as well. She is proud of having originated what has proved to be FAR's largest annual fundraising event to date – the Eric G Madden Foundation for Alcoholism Research Golf Outing, in memory of her son.
Her interests include politics, art, music, film, literature, design, conservation, hiking, and yoga. She resides in Chicago with her husband, Mark.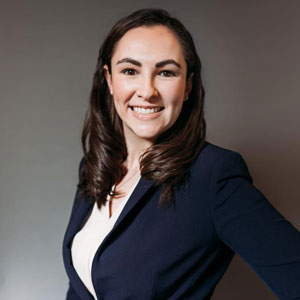 Brianne Walker is a 2014 graduate of Illinois State University with a bachelor's degree in psychology and a minor in criminal justice. She continued her education at Washington University School of Law, graduating in 2017. She currently practices law in St. Louis, Missouri with a focus in civil defense litigation including employment and toxic tort law. She is a member of DRI – the Voice of the Defense Bar in St. Louis, Missouri.
Brianne has served as the Recording Secretary and as a board member of The Foundation for Alcoholism Research (FAR) for the last four years. This cause is close to her heart given her brother Eric's passing as a result of this horrific disease. She hopes that the work with this organization can help educate others about Alcohol Use Disorder (AUD) and help fund medical research to develop more effective treatments and eventually find the cure for this cunning disease. Brianne is a master planner and especially loves crafting and enjoying travel plans with her family; walk-runs with her husband and their dog Beaumont; reading legal documents, watching reality shows on girls' nights; yoga, dance, and swimming. She lives in St. Louis, Missouri with her husband.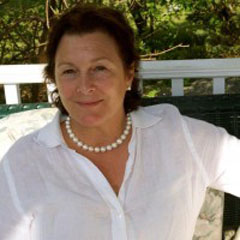 Christine Fraioli, Director, Agent Four Season's International Realty.
Associate Board Members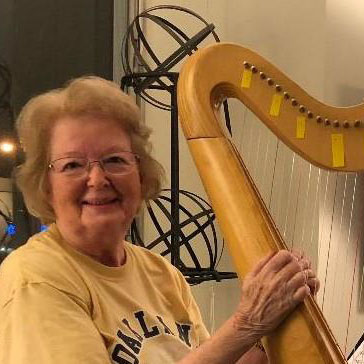 Margaret 'Peg' Calder is the founder and past President of FAR from its inception in 2008 until 2016.
She is a graduate of Carnegie-Mellon University, with a degree in Mathematics.
Peg is retired from the computer industry, having spent the last 12 years of her career at Lockheed Martin.
She currently resides in downtown Pittsburgh and is enjoying the city, especially given that she is within walking distance of the Pittsburgh Pirates baseball games and Pittsburgh symphony. Peg is involved with various Carnegie-Mellon University activities.
She recently began learning to play the harp and is thoroughly enjoying it.
Peg is a most valued advisor to FAR's Board of Directors and sits on the FAR Auxiliary Board.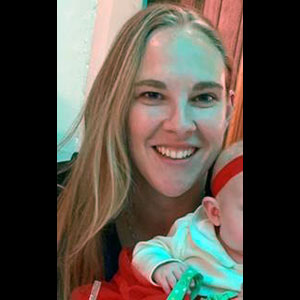 Melanie K. Bales is a 2009 graduate of St. Louis University and holds a master's degree in Education in Curriculum and Instruction from the University of Missouri-St. Louis. She is currently a Teacher-Instructional Coach with the St. Louis Public Schools. She serves as bookkeeper and internal auditor as well as advisor to the Board of the Foundation for Alcoholism Research (FAR), in order to combat the dreadful disease of Alcohol Use Disorder (AUD) that deprived her of her beloved brother. She is an avid gardener, baker and culinary artist, and when she can find time, while raising an active toddler, she paints on canvas. She is interested in sports, yoga, hiking, literature, and conservation as well. She lives in St. Louis with her husband and darling daughter.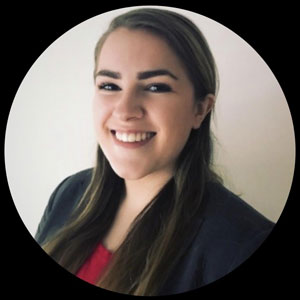 Caitlin Deborah Madden graduated from University of Wisconsin-Madison in 2017 with a Bachelor of Arts Degree in Legal Studies and Social Welfare. She is currently working towards a Master of Science in Education with a specialization in Teaching the Visually Impaired. She is passionate about helping the visually impaired navigate through life to become independent members of the community. Her work for the Foundation for Alcoholism Research (FAR) is dedicated to finding a cure for Alcohol Use Disorder (AUD) in memory of her brother Eric. She serves as FAR's Social Media Liaison and advisor to the FAR Board of Directors. A fervent Blackhawks and Chicago Fire fan, she is also interested in yoga, swimming, cultivating plants, conserving the environment, and is an avid reader. Caitlin resides in Chicago.
Advisory Panel